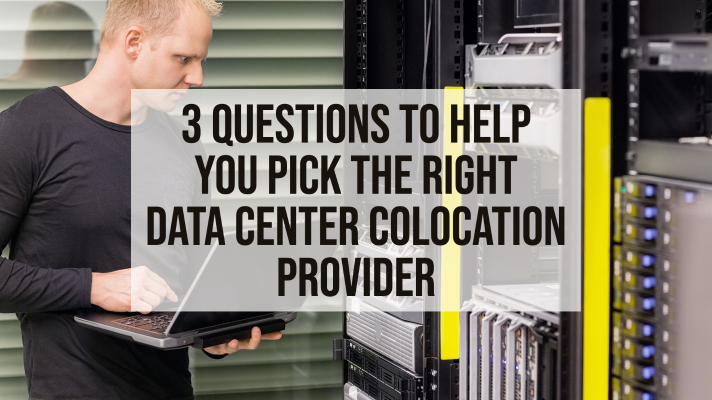 Cloud services are now a critical part of the digital universe. The IDC Worldwide Quarterly Cloud IT tracker showed that vendor revenue from the sale of cloud IT infrastructure grew by 48% year over year in the second quarter of 2018. Forecast reports show that the spending will continue on an upswing to reach $99.9 billion by 2023. A dependable cloud server can help your business run smoothly.
In the increasingly competitive, data-driven business sphere, the demand for data center colocation services is on an uptick. Incorporating colocation facilities allows business executives to save on building or upgrading their current data center to accommodate their expanding internet needs. You may need to choose the data center colocation carefully as providers vary greatly on connectivity, service costs, and SLAs. Here are three questions to ask when picking colocation data center services.
1. Where Is the Colocation Center Located?
Most corporations, both large and small, are preferring 'lights out' facilities that enable them to manage their data even in a power outage. You may need to decide how far the colocation facility will be from your primary data center. The further away you are from the data center, the higher the connectivity costs will be.
Additionally, you need a facility that is conveniently accessible for your IT support team that may have to access your cabinet. For faster data recovery, you may need to choose a data center colocation that is no further than 100 miles from your primary IT infrastructure.
2. What Is the Colocation Pricing and Associated Power Costs?
With building, upgrading, and maintaining your own data center proving costly, the pricing of the colocation center is a vital factor to keep in mind. You may choose to hire a cabinet (or half) or a caged area for multiple cabinets. Different providers have different pricing options depending on the service levels agreed upon.
The amount of power and cooling that you utilize on the datacenter colocation will impact immensely the final costs. You may receive charges based on per rack power limitation or watt per square foot, affected by the number of cabinets that you utilize. You may also have to factor in the cost of the redundant circuit to your servers.
3. What Are the Data Recovery and Redundancy Plans?
Part of analyzing the carrier services is determining the redundancy plans that the provider has in place. Depending on your business needs and budget, you can go through the different tier systems to choose the right level for you. Push further and analyze the contingency and recovery procedures in the event a problem arises.
Read through the contractual language before signing the service level agreement. It is quite easy for a data center colocation to promise the 'five 9s' excluding planned downtime. Check current and past customer reviews to ascertain their operational history. The power, cooling, and internet connectivity in the colocation should be at par or better than your primary data center.
Colocation provides businesses with an excellent option to reduce their IT infrastructure capital costs and maintenance responsibilities.